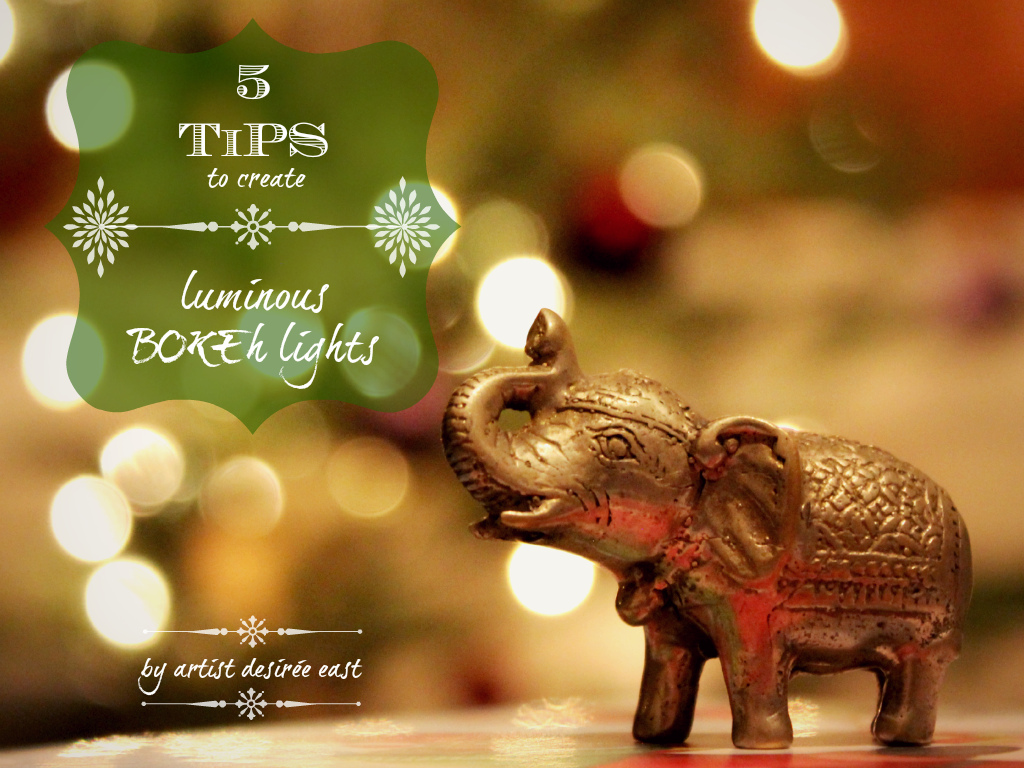 BOKEH (NOUN). JAPANESE WORD, MEANING 'BLUR' OR 'HAZE'.
In photography, a term for the subjective aesthetic quality of out-of-focus areas of an image
FIRST, THINGS YOU'LL NEED:
sparkly lights for the background, such as city lights, traffic lights, or holiday lights. a subject for the foreground, lighting for the subject, tripod.
TIP #1
Set your camera to the widest Aperture (lowest f-stop) setting available to create the shallow depth-of-field we want to create a blurry background - BUT, keep in mind, that in bokeh, we want to go after a quality image that is aesthetically pleasing.
TIP #2
Pick an interesting subject matter, and set your subject some distance away from the background lights. A tripod can prevent the focused subject from blurring in low lighting. Get as close to the subject as possible, while maintaining focus.
TIP #3
Use a telephoto lens, and increase the distance between your subject and the background lights to make the lights appear larger.
TIP #4
The larger the Aperture setting (lower f-stop), the rounder the lights will appear. If you want to experiment with smaller Aperture settings (higher f-stop), your bokeh lights will result in a more hexagonal shape.
TIP #5
Create fun shaped bokeh lights, such as hearts, stars, raindrops, or snowflakes, by making custom hood cutouts that fit over your lens (DIY instructions in video below).
ENJOY THE VIDEO, AND SENDING LOTS OF LOVE AND WARM HOLIDAY WISHES YOUR WAY!! xo-desi
https://vimeo.com/55975024