The Art of Creative Rituals
You want your creative career to THRIVE, and you want live in the PRESENT MOMENT. You want to CREATE THE REALITY YOU'VE ALWAYS DREAMED through CREATIVE LIFESTYLE HABITS.
You want to tap into that hidden, CREATIVE POTENTIAL that is ready to be UNLEASHED to the world. When your inner voice, your intuitive heart - YOUR creative genius - is nourished and pampered, you know you can create profound changes in your LIFE that is the art.
Welcome, dear creative soul. I'm Desiree, and I LOVE sharing my CREATIVE BLISS with fellow creative professionals, just like you.
I (kind of) have separation anxiety issues with my camera and sketchbooks, and I love connecting with other CREATIVES, INFLUENTIAL PEEPS and KIND SOULS. That noted, I can't live without surfing, dancing or traveling, and I'm always looking for the next adventure.
I would like to help you find those little moments in your life that spark INSPIRATION (moments that make your beating artist's heart smile) through the WORLD of ARTFUL LIVING.
If I had to simmer it down to the essence, the HEART of MY WORK is inspiring you to welcome (with wide open arms) the beauty of what it truly means to be a soulful creative. To take all of your life lessons, however big or small, and EMBRACE the TINY MOMENTS that this wonderful world has to offer through the CREATIVE PROCESS, and bring YOUR CREATIVE BRILLIANCE back into your craft.
NURTURE your PURPOSE-DRIVEN SOUL through MINDFUL ART MAKING, UNIQUE SELF-EXPRESSION and CREATIVE PLAY.
Much like ZEN therapy, except with the beautiful mess we create through use of paper, pencils, markers, paints, pastels, photography, and whatever other art supplies we can get our hot little hands on.
NO art experience required. Just an OPEN MIND, a GOOD HEART, and a WARM SMILE.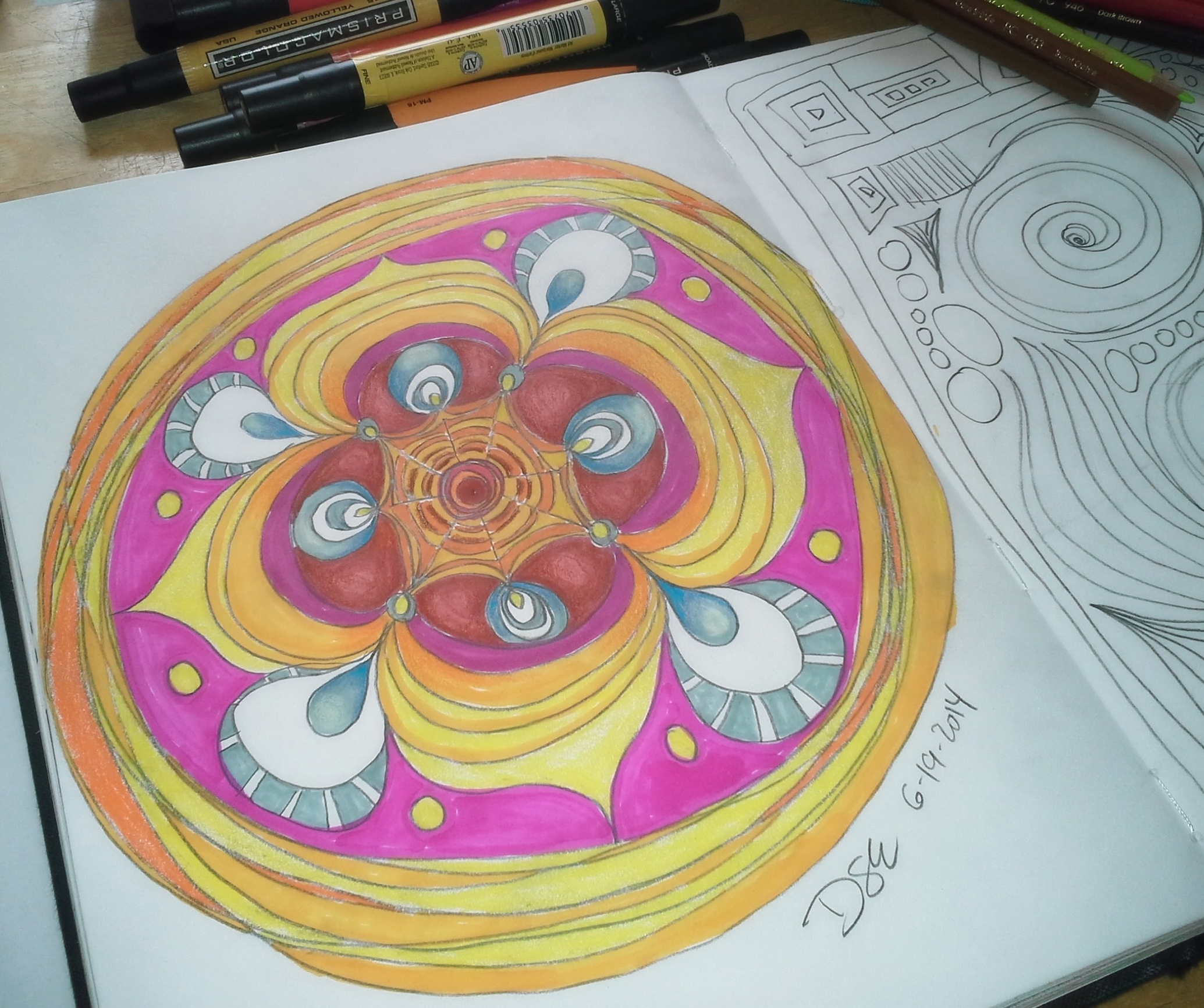 Click below to start your creative meditation practice today:
The best way to stay in the loop is via email so be sure to enter your info below to keep in touch with our beautiful tribe of Creative Souls: